Punt TIC network is composed of many different centers and spaces, publicly or privately owned, which make available equipment and personnel necessary to facilitate access to information technology and communication technologies (ICT), and thus the knowledge society to citizens, businesses and collective. They are territorial centers of reference with regard to the knowledge society are integrated spaces which foster community revitalization and / or business in the region.
The mission of the network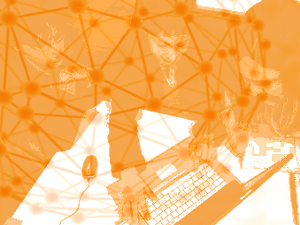 There is a double mission: to provide a point of access to ICTs to everyone on one hand and on the other, to detect the social and business needs of the territory to promote the acquisition of knowledge and dissemination of the benefits of ICT among citizens, local governments and businesses.
The institutions participating in the network will come together to work on two principal issues:
The promotion of technologies in the public and the socio-economic sector of Catalonia.
Improving the quality of life and the independence of all citizens of our country.