The telecentre of Santa Bàrbara, Tarragona, was known as Infocentre and in 2014 it merged with the Library, the PIJ and the Economic Promotion Area, giving rise to a new space: the Smartcentre. It was already a telecentre of Teleworking, but since then, support and advice to entrepreneurship has been further strengthened. For example, one of the new services that emerged was the coworking space.
Carmen Sandonis arrived at the Smart Center of Santa Bárbara by chance and has been participating for 10 years now. She started participating in a basic computer course and ended up running her own business: the DTapes bar-restaurant. We talked with her about her relationship with Punt ICT and about her new project.
A few months ago you have set up a tapas bar in Santa Bárbara. How is it working?
We opened in March and we can not complain. We are adapting to the demand. For example, we have reduced combined dishes and make more tapas. All in all, we try to offer something different.
Have you had a business before?
No, it is the first time I undertake. My parents had a bar in Madrid and when we moved to Catalonia they opened one in Roquetes. It comes from my family, then. My husband also had an own company and I learned a lot from it.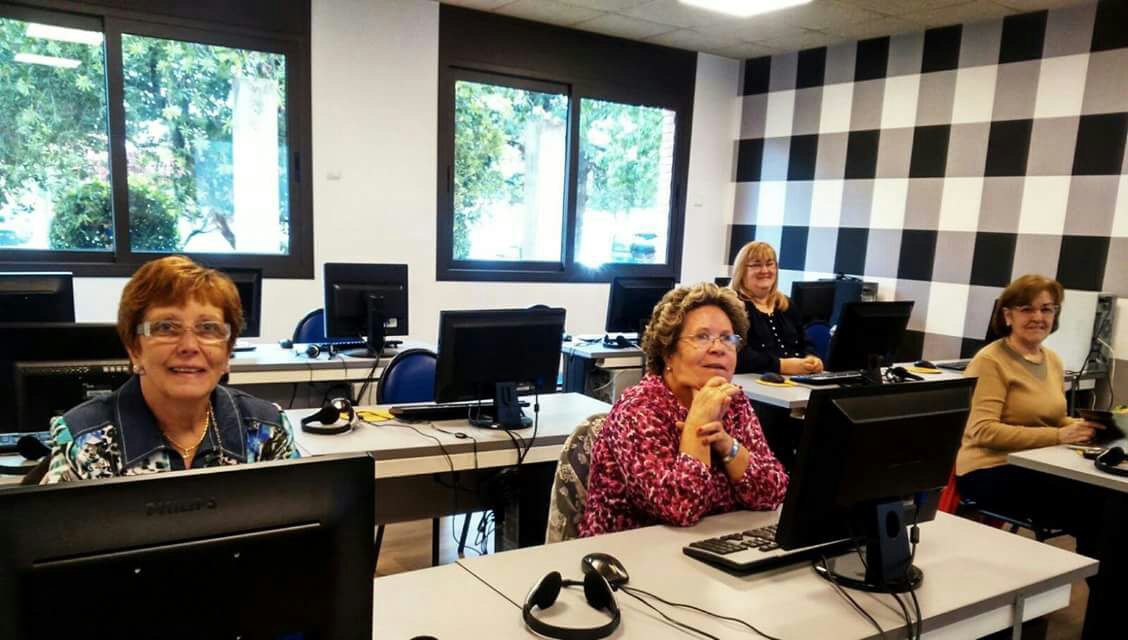 You have trained and advised in the Smartcentre of Santa Bárbara. How did you contact the telecentre?
Well, I met it accidentally 10 years ago and I'm still linked. My daughter started a computer course through the AMPA. I saw that they also did adult classes and I ended up doing it myself too. They did 20-hour courses and a group of women and I asked to have a course that will be longer. We still go to classes!
They gave me a hand in the job search process and, in the end, I ended up undertaking. They have a coworking space and they advise entrepreneurs.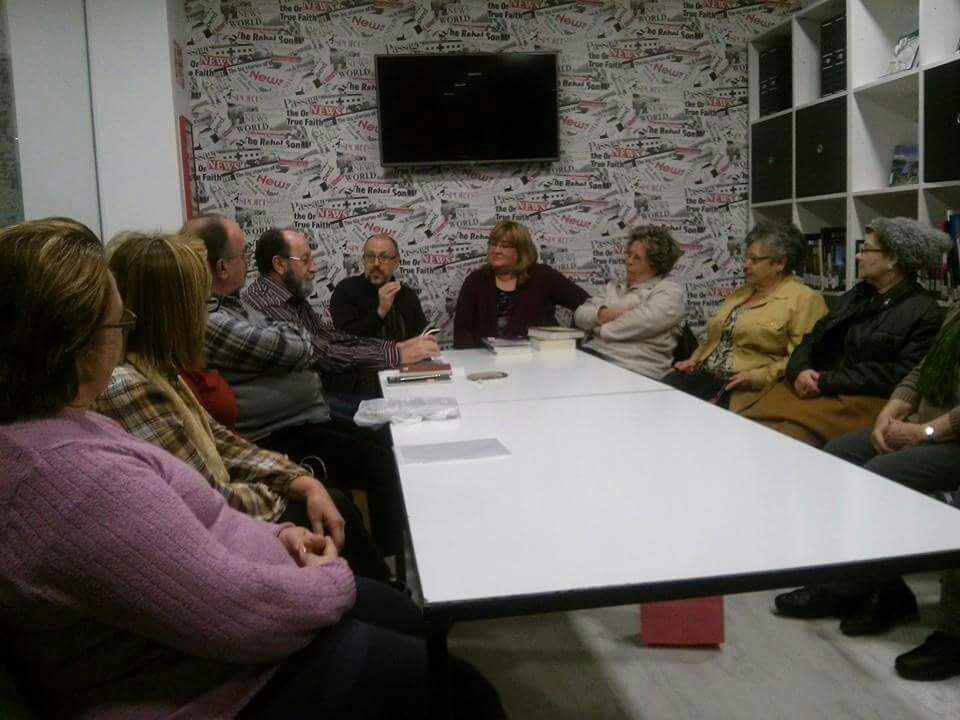 You have also been a volunteer, right?
I like to collaborate! I signed up for the Reading Club as a participant and I ended up being the coordinator. In addition, other issues have emerged. Since the switch to Smartcentre there are many more activities. More things to do!
Now with the business, I will try to keep linked to all the projects I can, such as the Reading Club. But I will have to leave the course. Of course, I will continue to organize quarterly meals.
How do you value the work done from telecentres by supporting entrepreneurs?
I find it fantastic! Sometimes you do not know where to ask, where to go... You search online and it's a joke. You need a person to guide you. The Smartcentre is the perfect place. They are great, as workers and people!
What are the challenges you face now?
Retire myself and be able to do everything I can. Je je!